When the winds of change bring a pandemic to you, you respond with the most health-focused and almost-but-not-medical Fitbit you've ever seen. Which is essentially the crux of today's stack of new features and hardware announcements. In a virtual presentation and interactive site to/for the media that deserves its own article, Fitbit announced three new products with a dizzying array of new features. Almost all of the features focus on health and the metrics that could be used to keep you healthy. Which is especially different from trying to keep yourself in shape.
While Google announced its intention to acquire Fitbit just under a year ago, that has yet to happen – with both companies still awaiting regulatory approval (and it doesn't look like that). will end soon). As such, rather than the major changes we've been expecting like going to Google's Wear OS for their first watch, they've stayed the course with Fitbit OS. However, the new Fitbit Sense smartwatch is not your father's Fitbit, at least in terms of price. That comes to $329 – the most expensive Fitbit ever made.
Even the also-announced Versa 3 seems to go up in price, up to $229, but including more basic features. Only the new Inspire 2 stays the course, retaining the same $99 price tag the previous Inspire HR launched at.
Now I have units that should arrive probably next week – so until then, it's a bit of a placeholder on what's new. Stay tuned for full, in-depth reviews related to the crazy fall clothing season. For this article though, I'm going to focus on the Fitbit Sense.
What's New – Fitbit Sense: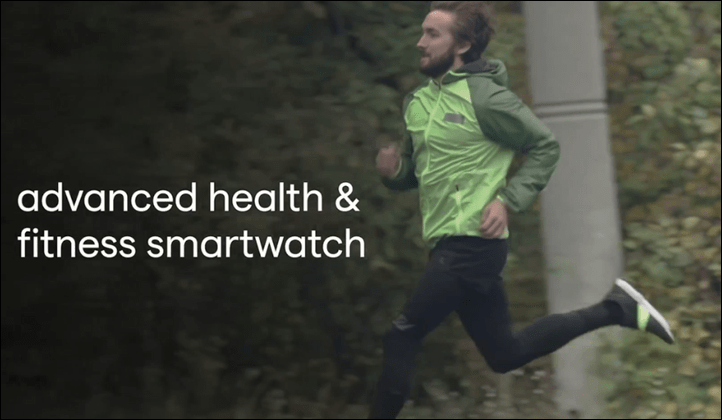 The Fitbit Sense is literally the most aptly named wearable ever. Almost all of the new features the company adds this year are about sensing data or certain metrics, and ideally making sense of that data (which in some cases will require a Fitbit Premium subscription). Here's a quick rundown of what's new compared to previous Fitbit smartwatches (this would technically be superior to the Ionic, but it's probably more like a super high-end Versa series):
– Added ECG functionality
– Added skin temperature sensors (at the wrist)
– Added high/low heart rate notifications
– Added breath rate (per minute), while you sleep
– Added new stress management tracker
– Added EDA Scan app for tracking electrodermal activity
– Added Heart Rate Variability (HRV) tracking
– Added new PurePulse 2.0 optical HR sensor (completely redesigned)
– Added Google Assistant (previously Amazon Alexa, still has it)
– Added the ability to take calls from the wrist using a mic/speaker (planned for winter 2020-21)
– New AMOLED display with integrated ambient light sensor
– The display is Corning Gorilla Glass 3 and the bezel is polished stainless steel
– Changed accessory bands to have a better quick release system
– Includes a free 6-month trial of Fitbit Premium
Additionally, items that were on recent Fitbit units are also here:
– Includes built-in GPS (12 hours of active GPS time)
– Built-in music storage (supports your own music + offline Pandora & Deezer, Spotify is still phone control only)
– 24×7 HR tracking, steps, sleep, sleep stages and usual activity tracking
– Capable of always-on display (but reduces battery life claims)
– Supports Fitbit OS app store
– Includes active area minutes (was rolled out last year in some devices)
– Water resistant to 50 meters
– NFC contactless payments via Fitbit Pay
As for battery life, the company claims 6 days of battery life with the not always on screen setting selected. And, before we dive too deep, here's the full price list for Fitbit's lineup this year (units will start shipping later in September):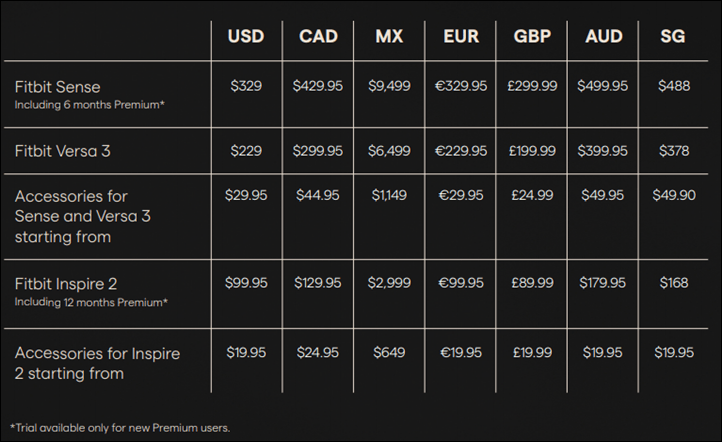 Ok, let's quickly review some of the features. The most visible change from the outside is the new optical heart rate sensor, called PurePulse 2.0 – which Fitbit says is the most accurate yet. Over the past few years, Fitbit has steadily improved the algorithms behind the sensor, and I generally find it does this quite well. However, I also generally find that when companies drastically change optical HR packages, there is usually a small period of stabilization for a few months where it is often worse than before. I'm curious to see if that's the case here too.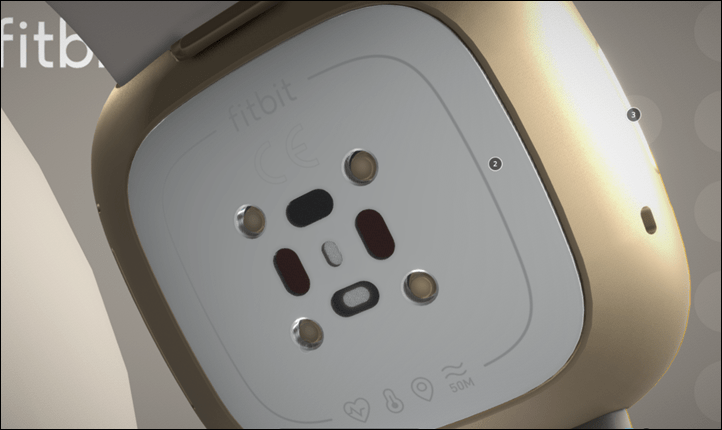 Most of the changes we see come from either that new sensor box on the back or other parts internal to it, which Fitbit brands the Biosensor Core. Everything always looks cooler with 'Bio' and 'Core' somewhere.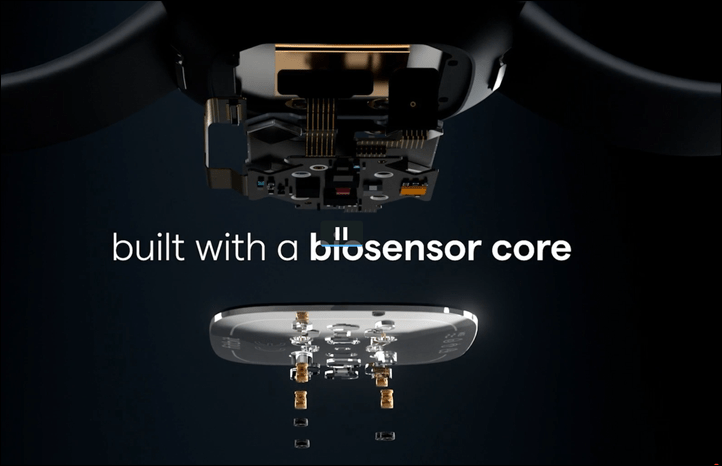 The first step is to follow in the footsteps of Apple and other companies with the addition of an ECG sensor. At launch, this is still pending regulatory approval, so the exact timing is unclear. But the thing is, it will be approved as a medical device, just like the Apple Watch, Withings, and a few others.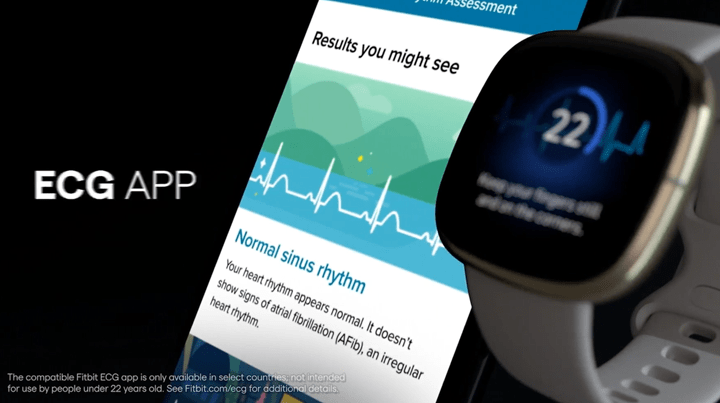 To take an ECG, you'll wear the watch as usual, then place your other hand on the bezel of the watch, completing the required circuit. He will take the readings, then determine if there are any heart rhythms of concern and notify you of the results. You can export the results in PDF format to send them to a doctor for the next steps.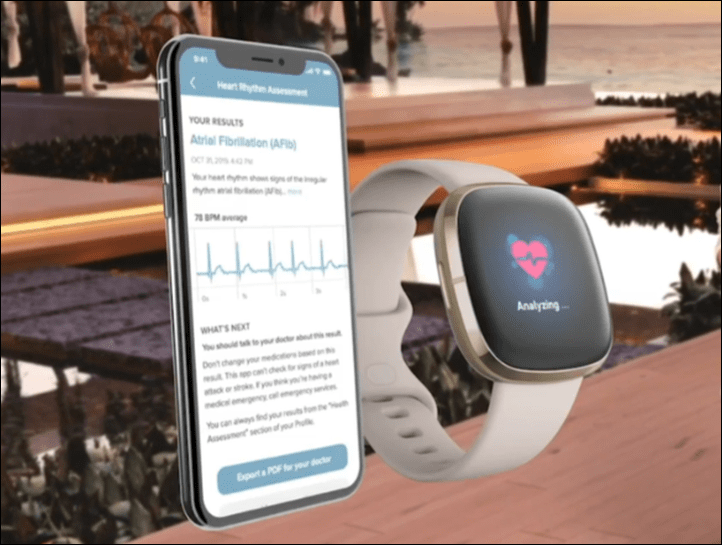 The next new tech is Fitbit's EDA Scan app, this is an app you run on the watch and then put your palm on the watch face (the top of it), which will measure electrodermal activity (pretty much another word for galvanic skin response) and then, apparently, feed it into whether you're stressed or not. Essentially, they measure micro-changes in the electrical resistance of the skin based on things like sweat. This data is then combined with other factors such as heart rate or blood pressure.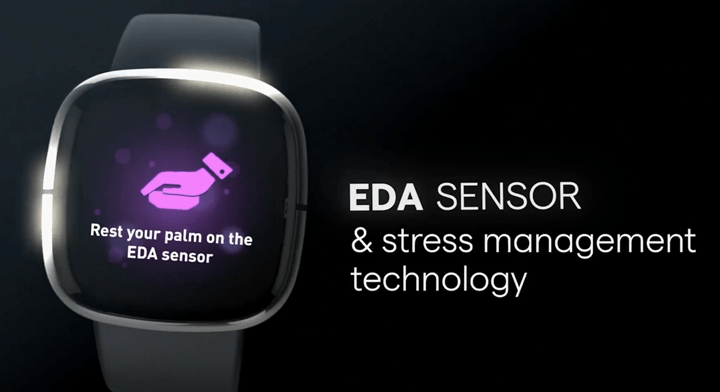 Fitbit isn't the first company to measure stressors, nor the first entity to measure EDA. Organizations have been doing this for years in various capacities, including polygraph testing. But it might be the first apparel company to try to bring all of these factors together.
It's the one I absolutely have to see in the field (literally) in order to understand exactly how they use these elements to provide actionable insights over time.
Then there's the new skin temperature sensor, which dates back to the days of the Basis Watch (before Intel bought them and killed them):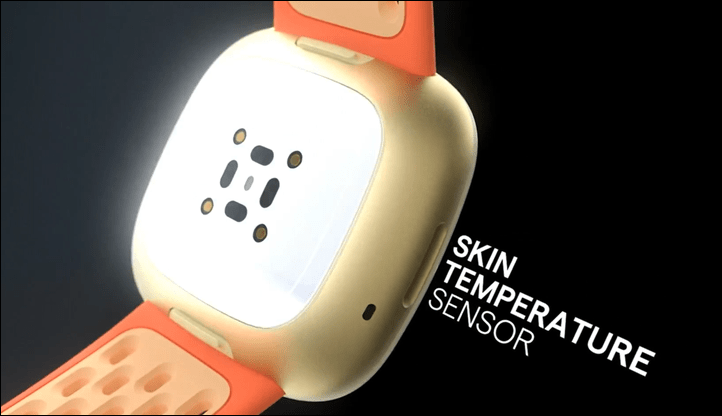 Skin temperature tracking is designed to be more of a nighttime thing than an instantaneous thing – which makes sense in terms of the trend. However, interestingly, the entire Fitbit Versa family also benefits from this feature: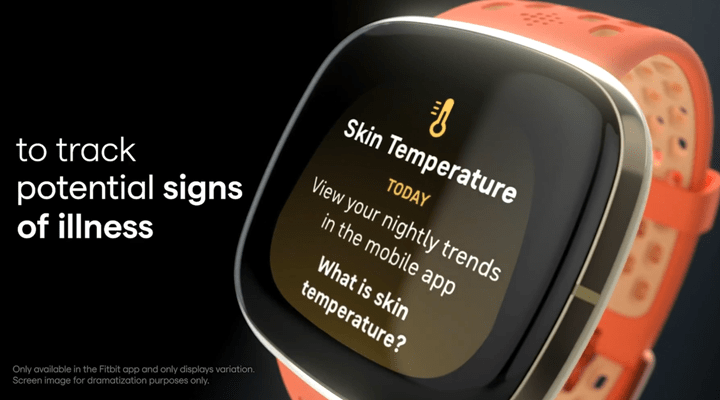 Then there are the new high and low heart rate alerts, as well as breath rate tracking (however, markets will vary at launch for this):
They also added heart rate variability tracking, which surprisingly few wearables actually have, despite such heavy use of heart rate variability for so many assumptions around other health metrics. In this case, HRV trend measurements are only available for Fitbit Premium users.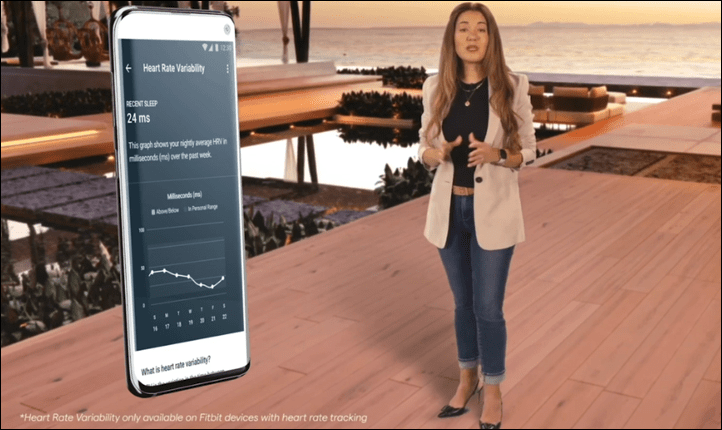 And then we finally see a little more expansion of the SpO2 measurements that Fitbit has long talked about, now with on-device access as well. All users will get an SpO2 clock face, while Fitbit Premium users will get SpO2 trends over time.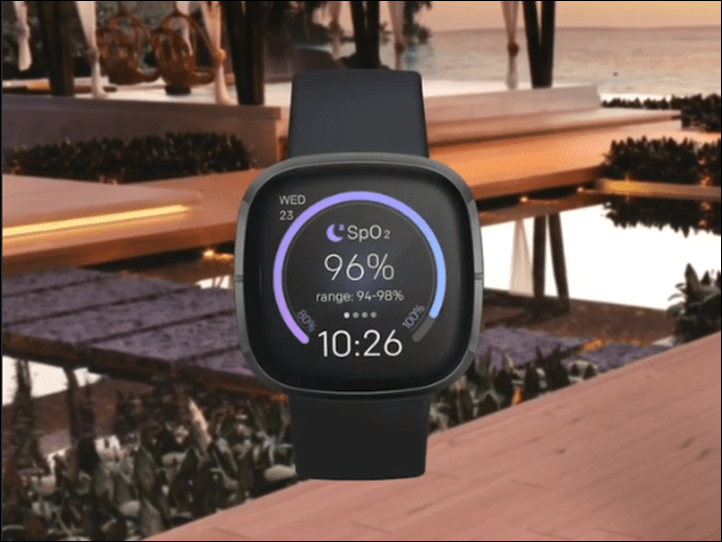 Here are Fitbit's premium trending features: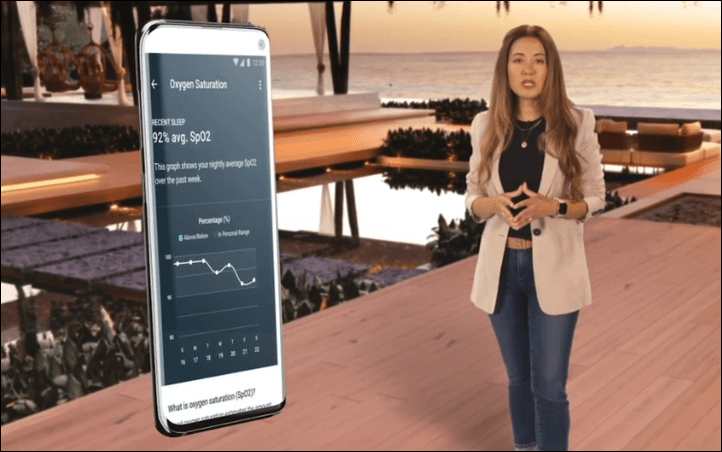 Finally, everything else in terms of sports/fitness is basically the Fitbit smartwatches you know from previous years. Built-in GPS, optical HR sensor, sports tracking in most sports (but not multisport/triathlon tracking) and connections to Strava/etc… I'll dive into all of that as part of my full in-depth review.
Notable new non-health features include phone call support planned for this winter, with a nearby phone connected via Bluetooth: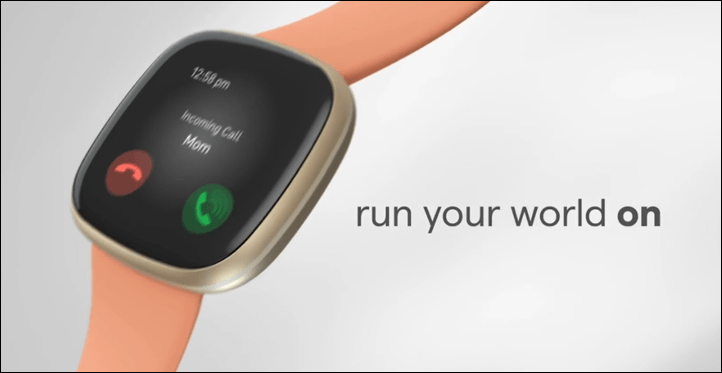 And then the planned inclusion of Google Assistance this winter as well, Amazon Alexa is already here.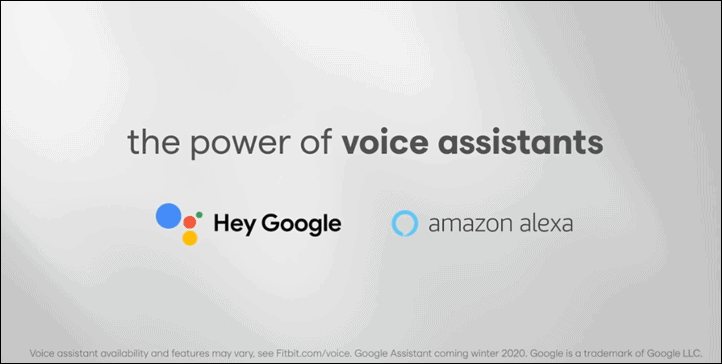 And, as always, there are around 18 million colorful and chic bands to choose from: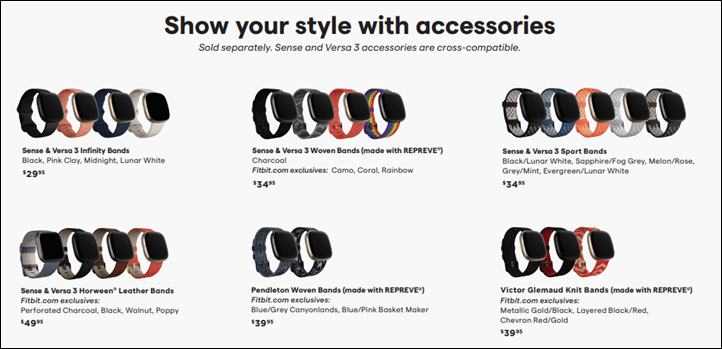 The company says the included "infinity" band has improved over the years, but we'll have to see once I get it handy and on my wrist.
Wrap: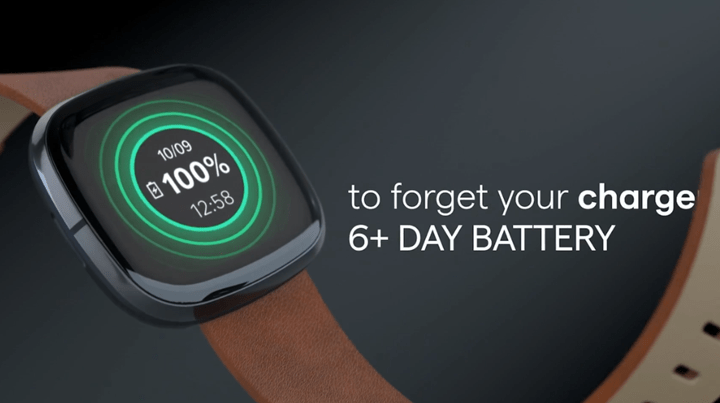 It's clear that Fitbit has bet on health with the new units. While I haven't covered the Fitbit Versa 3 here, I will in my full in-depth review of it (and maybe, if today gets a little less crazy, I'll also do a "What's New " the low). But it also brought in a number of key underlying features like the new heart rate sensor and skin temperature tracking.
Of course, the key to all of these features is making sense of them. Fitbit spoke at length about its predictive abilities regarding the disease, but also specifically COVID-19. While they are making substantial progress in detecting COVID-19 positive people before that person is symptomatic, the reality is that this is all still largely in the realm of research – and there is no obvious or clear path for it to become something that will warn you. coming soon to a Fitbit wearable.
Which isn't to say that all of these measures aren't helpful — they absolutely are and can be. But ECG aside, most of the rest will be about trends and make you realize that the trendline is going in a weird direction. It's up to you whether it's worrisome or just because your newborn has been keeping you awake for the past two months in a row. In other words, there is no "COVID-19 easy button finder" here.
Still, I think it's headed in the right direction for Fitbit, at least until the partnership with Google takes hold. Ultimately, as previously reported by Fitbit/Google, this will result in a Wear OS watch. The challenge being the inevitability of battery life compared to Fitbit's much more optimized Fitbit OS platform.
Either way, I look forward to putting all three new products to the test in the coming weeks, with full in-depth reviews along the way.
With that, thanks for reading!